Welcome Cohort of 2017
01.10.2014 – 01.12.2020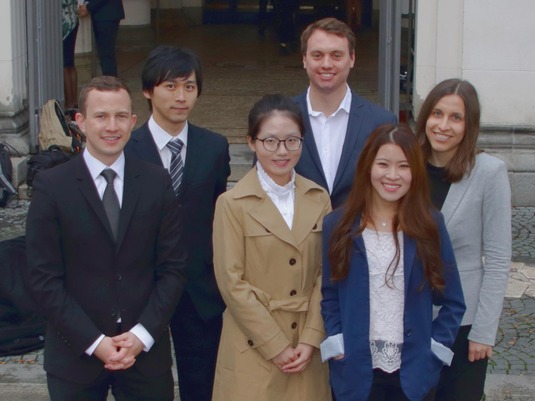 The MGSE as well as the whole Department of Economics give a warm Welcome to our new doctoral students of the GRK 1928. We are glad that once again we have been able to attract so many great and outstanding young researchers and wish them all the best for the coming years at our faculty.
The three-day festivities were opened by MGSE and GRK representatives' personal welcome words. The first and second day were also enlivened by current MGSE students during the MGSE Colloqium, who gave useful insights to our newcomers.
In the evening of October 6, the MGSE Opening and Award Ceremony was held including a well-received keynote lecture on "Creative Destruction and The Measurement of Growthy" by Professor Philippe Aghion, Ph.D. from the College de France and the London School of Economics.
A guided tour in the charming university quarter of Schwabing helped our new students who came from different and international backgrounds to get familiar with their new working environment. An informal hiking trip on October 7 through the Meisinger Schlucht and Kloster Andechs provided the possibility for all MGSE students to get acquainted in an informal atmosphere.